| | |
| --- | --- |
| Dust-caps & other ascessoires | |
Sometimer your dust-caps are damaged, your speaker-cloth is dirty or you couldn't remove your gaskets in the right way. Besides many speaker rings we can offer you
We can provide you with several dustcaps. A selection........
Diameter
Material
24 MM
Paper



30 MM
Metal



36 MM
Metal



37 MM
Paper



38 MM
Metal



40 MM
Paper



55 MM
Paper



55 MM
Plastic



65 MM
Paper



65 MM
Paper



65 MM
Paper



75 MM
Paper



97 MM
Paper



100 MM
Paper

Flat




113 MM
Paper



130 MM
Paper



Special glue



Below, some paper caps......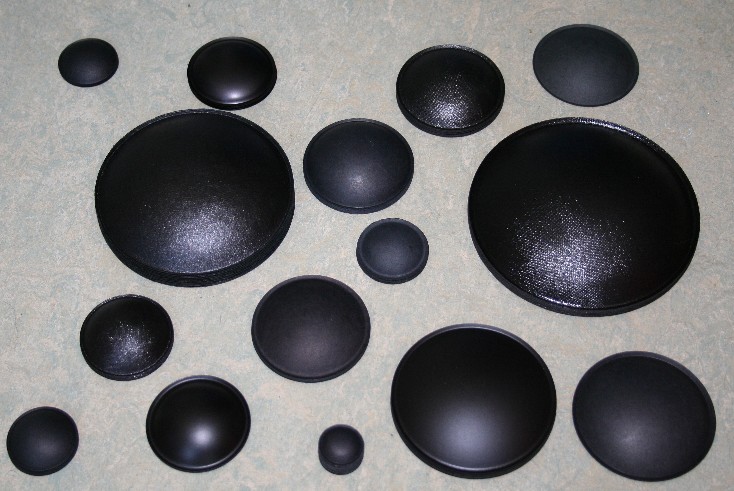 Please use our special glue for dust-caps:
If you refoam your woofer and your woofer has a gasket it needs to be removed. If you damage the gasmet while working, we can offer you a replacement. It's recommended to fit a gasket if a gasket was orinally used! We can offer gesket for these woofers:
6 inch
8 inch
10 inch
12 inch
You glue the gasket with the same glue you use for the ring.
Here's a picture of a woofer with and without a gasket: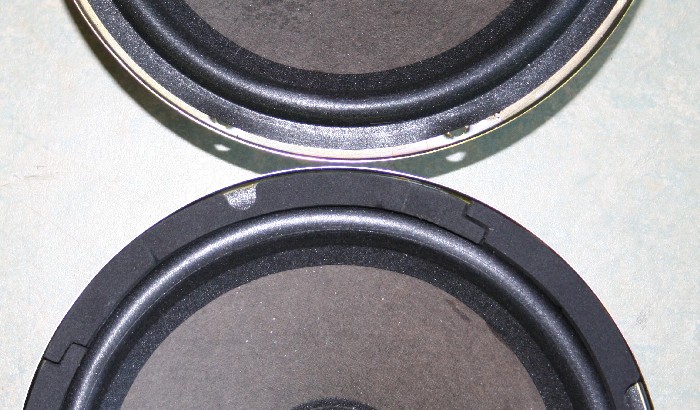 Speakercloth gets dirty, your cat makes holes and it turns gray after some time. Replacing the cloth will make your speakers look new again. We can offer our special cloth (black). On the picture there's a Bang en Olufsen Beovox C40 monitor with a now cloth. By the way: we repaired the woofer with one of our 4 inch rings!